Wispwest has over 35 years of combined real-world wireless experience.
Wispwest has been offering services in Southwestern Montana for over 17 years. Starting with dial-up and fractional T1 service around Livingston, MT, in 2003, we quickly transitioned to fixed wireless internet services. Since the beginning, Wispwest has utilized state-of-the-art technology to bring secure, reliable, high-speed bandwidth to Southern Montana. The network spans over 10,000 square miles with nearly 110 tower sites, approximately 30 licensed microwave backbone links, and multiple 10 Gbps fiber Internet circuits.
Our customer satisfaction is our #1 concern, and we are proud to offer local Sales, Billing, and Technical assistance. Our network monitoring system alerts us to any problems on our network so we can fix issues quickly and reduce downtime. We take pride in our work and make sure that our wireless network is always up, always fast, and always there when you need it.
If you have any questions, they can be answered by checking out our FAQ, visiting our Contact Us page or by contacting our sales team at sales@wispwest.net or (406) 222-5454!
---
Our Partners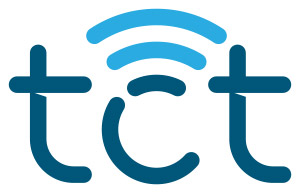 TCT was originally a rural cooperative, Tri County Telephone Association, Inc., formed in 1953 to provide local telephone service to rural Big Horn Basin Wyoming customers in Burlington, Emblem, Otto, Hamilton Dome, Hyattville, and Ten Sleep. In 1956, the first dial tone was made available to these areas.
Beyond regular telephone service (which was our initial sole purpose) we've ushered in growth over the years in Internet, television, and security services for residential and business customers.
Visit TCT.net


Solutions By BluePrint. BluePrint has evolved over the years from just offering an innovative business phone system to now offering call central, message center, and concierge communication services. BluePrint can be your one-stop shop for business communications so you can be more efficient with your time. Call us at 800-800-7806 or contact us online today.
Visit BluePrint